A GUIDE TO FIRST-TIME HOME BUYER PROGRAMS IN OREGON
Posted by Brian Getman on Thursday, March 4, 2021 at 7:43 AM
By Brian Getman / March 4, 2021
Comment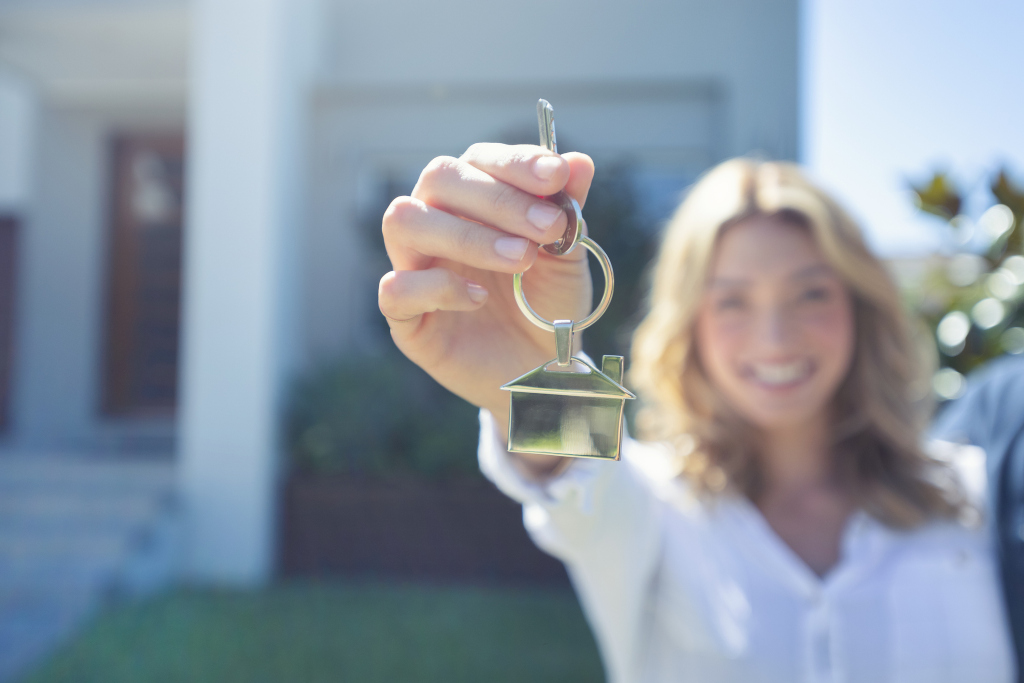 Buying a home in Oregon can seem challenging for first-time buyers, especially due to increasing prices in the Northwest. The good news, however, is there are several national programs that can make homes more affordable for those buying their first property.
Additionally, there are also several down payment and closing cost assistance programs and below-market-rate mortgages offered by the Oregon Housing and Community Services (OHCS), giving first-time buyers more options. All of these programs are available to individuals who have not personally owned a home in three years.
If you're a first-time home buyer in Portland, Oregon, here's some information on national and OCHS state programs and how you'll be able to qualify for them.
First-time home buyer programs from OHCS

Oregon Rate Advantage Home Loan
Advantages:
Below-market interest rates
No prepayment penalty
Mortgage insurance not required if loan-to-value ratio is 80%
Oregon Rate Advantage home loans allow first-time homebuyers to secure a conventional mortgage or government-backed loan with a more competitive annual percentage rate.
All Oregon Rate Advantage loans come with fixed rates, with lower rates compared to outside loans offering the same terms. For those getting a government-backed loan, the standard down payment requirements applies, while those who choose a conventional mortgage must have at least 20% down payment to qualify for the Oregon Rate Advantage loan.
Oregon Housing Down Payment Assistance
Advantages:
Down payment/closing cost assistance of up to $15,000
Other benefits depending on the local program
Low-income individuals and families can get up to $15,000 in down payment and/or closing cost assistance grants through qualified local lenders. The grant amounts and qualification requirements vary from provider to provider. Income limits apply, and the grants can be used for any type of mortgage.
Those applying for the program are required to complete a home buyer's education course and attend follow-up counseling. To find a local organization serving your area, head to the Oregon Down Payment Assistance website. You can get in touch with the organization directly to check eligibility requirements and other information.
Oregon Cash Advantage Home Loan
Advantages:
Can be used for closing costs
No prepayment penalty
Below-market interest rates
First-time home buyers will be able to get below-market interest rates through the Cash Advantage Home Loan program. Cash assistance equivalent to 3% of the mortgage amount may be used to assist in closing costs. The limits set for the purchase price and income may vary depending on the county.
Cash assistance through the program is in the form of a grant, which slightly increases the mortgage interest rate. Conventional mortgages, FHA, or USDA loans requiring a 20% down payment may be used. The cash assistance cannot be used to fund an FHA loan's required minimum investment.
Eligibility requirements for home buyer programs

In order to qualify for home buyer loan programs in Oregon, applicants need to be Oregon residents who are also either first-time home buyers or buyers who are purchasing a property within a federally designated targeted area.
Oregon counties with targeted areas include:
Baker County
Clatsop County
Coos County
Crook County
Harney County
Jefferson County
Josephine County
Klamath County
Lake County
Malheur County
Union County
Wallowa County
Wheeler County
Non-first-time home buyers who plan to buy a home in a targeted area must first transfer any existing residential property they own before the loan closes. In addition, they need to meet income limits which vary depending on household size and county.
If you're searching for local organizations which provide housing assistance in your area, visit this page for minimum eligibility requirements, as they vary from area to area.
National programs for first-time home buyers

In this section, we'll take a closer look at national mortgage programs that are designed to make homeownership more affordable. These programs are available for first-time homebuyers in any state.
Conventional Mortgage
Advantages:
Low down payment
Limited mortgage insurance premiums
Conventional home loans are available for first-time buyers for as little as 3% down payment, as long as the mortgage meets the requirements established by Fannie Mae and Freddie Mac. Those who can put at least 20% down won't be required to pay for mortgage insurance. In order to qualify for a conventional mortgage, lenders typically require a minimum credit score of 620, but if you have a credit score of about 740, you will be able to get the best interest rates.
VA Loans
Advantages:
Low down payment
For active and former military servicemen or surviving spouses
Through the U.S. Department of Veterans Affairs, active service members, veterans, and surviving spouses are able to purchase homes for more affordable prices. VA loans are known for offering competitive interest rates, with no down payment or mortgage insurance required. While there's no standard minimum credit score required, most lenders approved by the VA require a credit score of at least 640 in order to qualify.
FHA Loans
Advantages:
Low down payment
Low credit score required
FHA loans are widely used by low to moderate-income first-time homebuyers whose credit scores might be lower than average. These federally backed mortgages allow as low as 3.5% down payments for buyers with credit scores of 580 or higher. Borrowers with scores of 500 or lower will also be able to qualify but will need a 10% down payment. Mortgage insurance is required for the duration of an FHA loan, and cannot be canceled.
USDA Loans
Advantages:
Low down payment
For rural and suburban home buyers
USDA home loans are zero down payment mortgages designed for qualifying rural and suburban buyers. This type of loan has varying income limitations which depend on the region where you're buying a home. Borrowers with credit scores of 640 or higher will be able to go through a more streamlined process, while those with credit scores under 640 will need to pass more stringent underwriting standards.
Are you planning to buy a house in Portland, Oregon? Get in touch with us at PDX Property today to find the best property for sale in Portland, Oregon! You can reach us at 503.628.9665, or send an email to [email protected]