ENJOY A SEAMLESS HOME SELLING EXPERIENCE WITH THESE EXPERT TIPS
Posted by Brian Getman on Wednesday, March 3, 2021 at 7:39 AM
By Brian Getman / March 3, 2021
Comment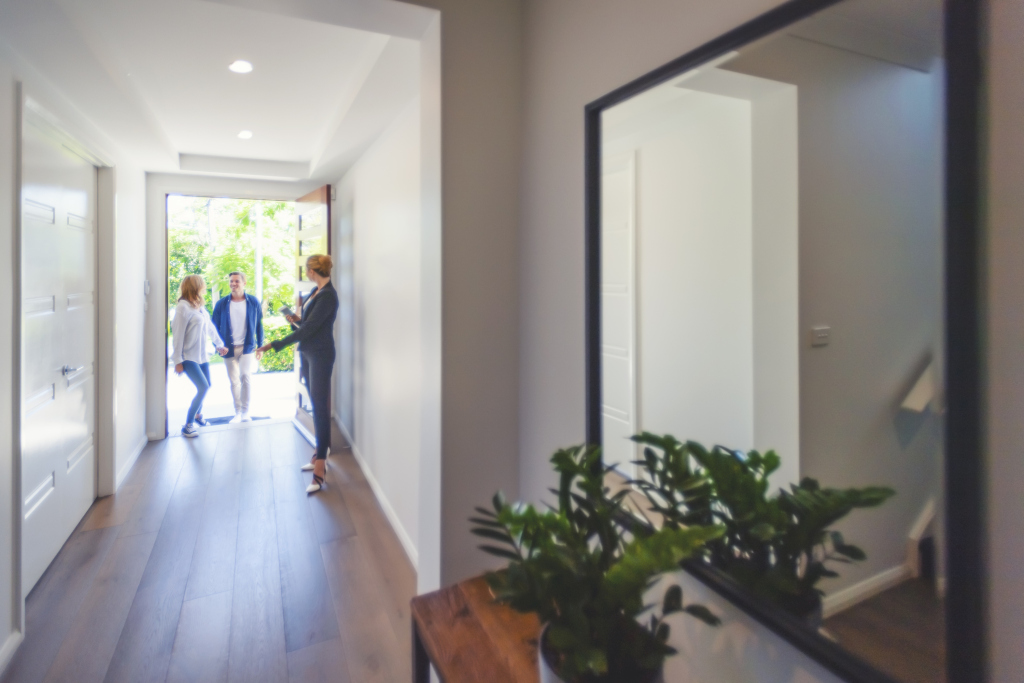 Putting a home on the market can feel like an intimidating challenge, especially if you've never done it before. In some situations, it can feel emotionally draining as well, as you'll be opening your home up to strangers, allowing them to roam around and snoop through your closets and cabinets. Some of them may even have harsh comments about your home that might catch you off guard. On top of that, they might even place low offers far from what you believe your house is truly worth.
Going through such a complex and at times, emotional transaction without any experience can feel overwhelming, which can increase the chances of committing costly mistakes when you're selling your home.
But the good news is, you can avoid committing mistakes and navigate your way through the transaction with confidence just by increasing your knowledge and gathering more information about the selling process.
In this page, we'll give you several tips for selling your home which can hopefully help make your home selling experience seamless and stress-free.
Keep your emotions in check

You might feel as if you're emotionally ready to put your home on the market at first, but that can change as soon as you've made your decision to sell. Selling your home can be a very emotional experience, especially if it's your first home.
Memories are often attached to homes. The place you've lived in for a couple of years turns into more than just a simple property, which can make it difficult for you to just let it go.
Prepare for the sale by thinking like a salesperson instead of a homeowner as soon as you commit to your decision to sell. You need to look at the transaction from a purely financial point of view, which will allow you to distance yourself from the difficult emotions of putting the property on the market.
Hire a real estate agent

An experienced agent will help you navigate through the complex home selling process.
They'll assist you during all of the important steps, such as setting the right price, scheduling viewings, and choosing the most ideal offer. Additionally, a real estate agent can help you avoid going through the emotional aspects of the process by interacting with prospective buyers and identifying the ones who just want to take a look at your home but have no intention of placing an offer.
Real estate agents are also experienced when it comes to negotiating, which can help you get a higher amount for your home. And in case you encounter any unexpected issues, a knowledgeable agent will know exactly what to do.
Your agent can also help you deal with the required paperwork and will be familiar with all of the different steps involved in a real estate transaction, ensuring a smooth process without any unnecessary delays.
Set the right price

Setting the right price for your home is one of the most important parts of the home selling process. Consult your real estate agent and request a comparable market analysis in order to determine an ideal offering price. The price you set should be based on this analysis.
As a home seller, overpricing your home is one of the biggest mistakes you can commit. An overpriced home often becomes a stale listing, staying on the market for an extended period, giving potential buyers the impression that there might be something wrong with it.
In theory, setting a low price is usually a better option, as it will generate multiple offers and can even start a bidding war among potential buyers. Talk to your agent to find out if it's a good strategy to underprice your home given current market conditions. If you do it right, your listing could draw more potential buyers. And you always have the option to refuse an offer if it's too low.
Negotiating with buyers

You won't always get an offer for your home right off the bat – expect some buyers to negotiate.
Another effective strategy is to set an enticing price that will get the attention of more buyers, while still giving you some leeway for negotiations. If successful, you'll be able to make the buyer feel more comfortable at the negotiation table by giving them great value, while allowing you to get the true price you want for your home.
It's not all about pricing strategy, however. Keep in mind that the type of offer you get will also depend on how well you've improved and staged your home, as well as the current marketing conditions in your area.
Make sure you have attractive listing photos

According to a recent survey conducted by the National Association of Realtors, 44% of all recent buyers searched for and viewed properties online as the first step in their home buying process. This means that crisp, high-resolution photos that showcase all of your home's best features are extremely important.
Photos taken from a smartphone won't be able to cut it. Consider hiring a professional real estate photographer if you want to get the best results. You can also take it a step further by adding a video tour or a 360-degree virtual walkthrough of your home to attract more potential buyers.
Prepare your home for the sale

You could be leaving a lot of money on the table if you don't take time to declutter, clean, and stage your home. In case hiring a professional stager isn't possible, you can still do a lot of things on your own, like dealing with minor issues such as faulty doorknobs, leaky faucets, chipped bathroom tiles, and so on.
Ask your agent to identify any particular areas in your home that need improvement. You can also invite friends or relatives to do the same. Having someone with fresh eyes who'll be able to spot areas that need work is a smart move, as your familiarity with your own home might obscure your vision.
At the very least, basic tasks such as decluttering, cleaning, repainting, and getting rid of any unpleasant odors will help your home make a great first impression on prospective buyers.
Preparing a house for sale? Get in touch with us at PDX Property today to sell your house fast in Portland, Oregon! You can reach us at 503.628.9665, or send an email to [email protected]