GETTING CREATIVE WHEN SELLING HOMES
Posted by Brian Getman on Thursday, March 4, 2021 at 6:50 AM
By Brian Getman / March 4, 2021
Comment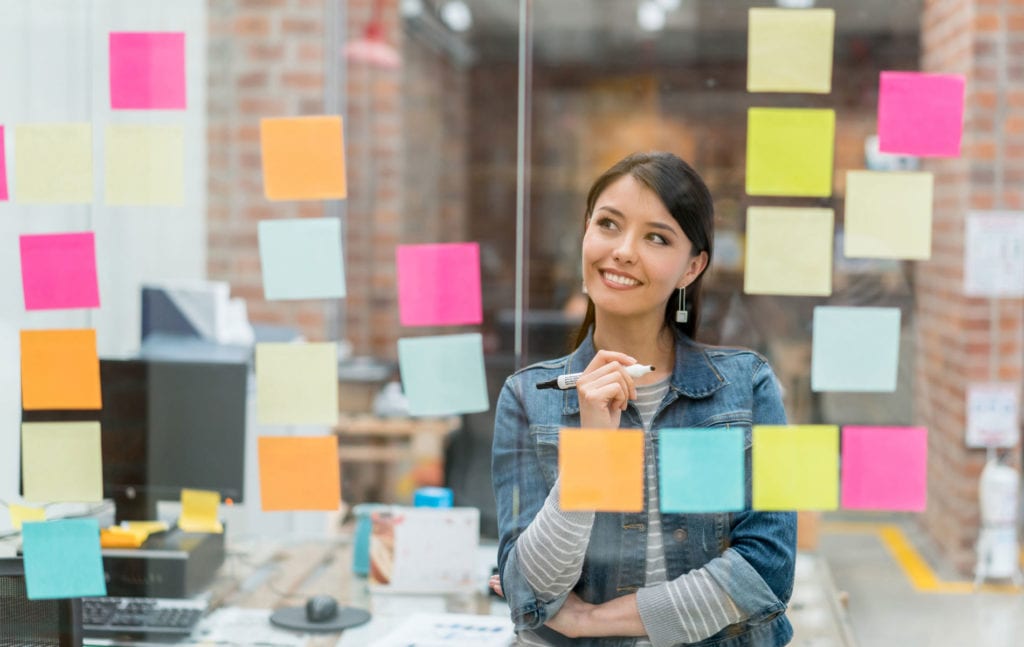 The threat of COVID-19 has posed serious challenges to the capability of companies to stand steadfast in the face of serious challenges to their existence. Flexibility is the name of the game, and thankfully, the real estate sector has risen to the occasion. From conducting person-to-person transactions, most brokers and agents have now turned to the digital world, essentially transferring all of the processes online. Much of the work related to home selling is now done remotely, from preparing the house for sale and marketing it to closing the deal.
If you want to know how to sell your house fast with a realtor in the midst of a public health crisis, here are some vital house staging tips with some creative tweaks.
Going digital
High-resolution and professionally-taken photos and videos have long been part and parcel of marketing your home online, even before the pandemic struck. Now, in the interest of public safety, real estate agents are adding virtual and digital showings to the home-selling package. This way, a buyer can view a home they fancy without having to go there.
During live virtual tours, the prospective buyer and their agent can "walk through" your house and interact with you via online calling apps like Zoom, Google Meet, Facebook Live, and FaceTime. Viewers can either type in their questions about a section of the house or get to talk with the seller and their agent and get feedback in real time. But before the tour itself, your agent will discuss with you some tips for selling your home via this venue effectively.
Making technology work for real estate transactions
The real estate market dipped when state-enforced lockdowns were enforced in March. The uncertainty of what lay ahead drove many home sellers to pull out their listings. Thanks to interest and mortgage rates plunging to all-time lows, buyers are returning with a vengeance and sellers still in the market are enjoying sweet returns on their investment.
In the light of all this market activity, real estate agents stepped up to the plate by encouraging digital and contact-free transactions. Moreover, while in-person home viewings are still not recommended, agents are amenable to house drive-bys. Potential buyers can pull in the driveway and get a good look at the house's exterior and its curb appeal.
Some real estate brokerages are getting even more technology savvy to get things done safely. One example is the use of a new technology ecosystem called Accelerate which allows real estate agents to work from virtually anywhere using a laptop, mobile phone, or tablet. Clients get served their real estate requirements with no gaps in the process.
In-person viewings in the new normal
Some sellers may not be comfortable with people coming inside their homes, especially at this time. This is why it is crucial to get an efficient virtual tour planned out with a good agent. If your property is in a market hotspot like Oregon, you will still find interested buyers who can provide juicy offers.
Then again, there are those serious buyers who want to see a house in person. For these types, agents and sellers have devised a strict protocol in line with COVID-19 directives issued by the state. Most sellers require a health disclosure form and the wearing of personal protective equipment (PPE) such as disposable masks, shoe covers, and gloves when touring the home. Then once inside, buyers are advised not to touch surfaces.
For their part, sellers can eliminate the need of buyers to make contact with anything in their home by opening doors, windows, shelves, and other storage areas beforehand. Lights must also be switched on just before the visit.
E-signatures now a necessity
Virtual tools for documentation, such as Google Docs, can now effectively replace the piles of paper needed to close on a home. Not only is this an environment-friendly option, but this is also just as legally binding as your inked papers. Moreover, these digital platforms also allow you to edit and change documents in real time and as often as needed.
As early as 2001, the Beaver State has already been enforcing the Uniform Electronic Transactions Act as a way to validate the use of e-signatures in general agreements. This government directive is now being fully implemented to minimize face-to-face interactions while conducting negotiations and drafting contracts.
However, should both parties agree to meet personally, the traditional way of closing the deal can still be done – but only with the buyer, seller, and their respective agents present for the signing.
If you're still wondering: "How can I sell my house fast in Portland, Oregon?" then leave it to one of the state's most reliable real estate brokers to answer this question for you. We at PDX Property are willing to go above and beyond to cater to your home-selling needs, especially in these uncertain times. Give us a call at 503.628.9665 or email us at [email protected]