GUIDE TO HOSTING A VIRTUAL OPEN HOUSE
Posted by Brian Getman on Thursday, March 4, 2021 at 6:44 AM
By Brian Getman / March 4, 2021
Comment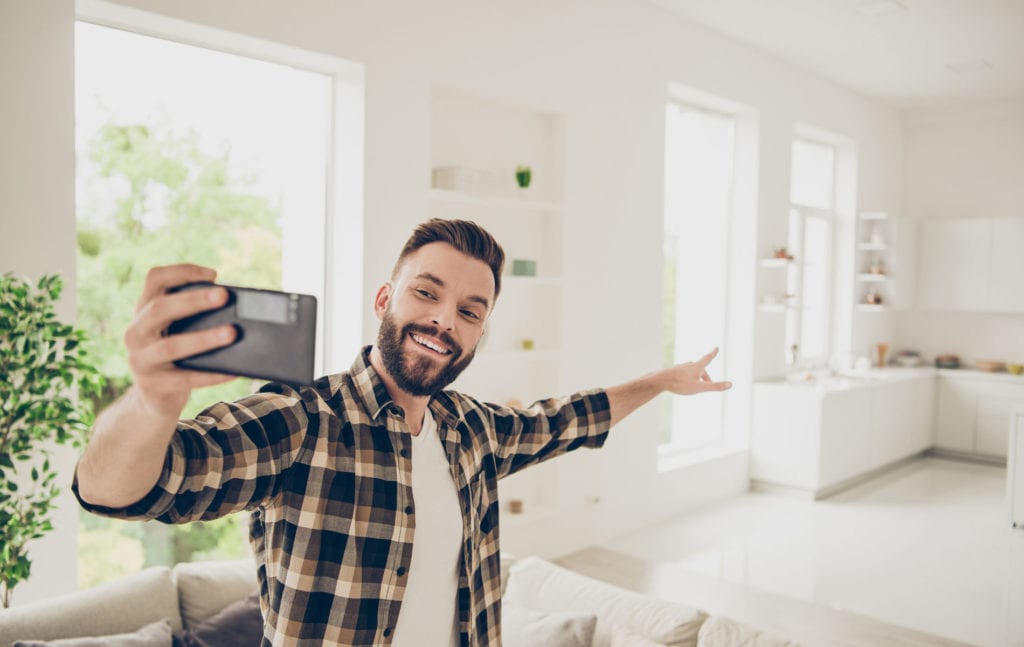 According to a recent article in the New York Times, one small blessing that the pandemic of 2020 has provided is the real estate industry's move toward a more streamlined and technologically efficient future. Although plans for its improvement have always been around, this pandemic pushed the fast forward button to keep business running smoothly amid health risks.
One such improvement in the amped-up real estate process is the virtual open house. While these virtual walkthroughs have already been in place pre-pandemic, the need for social distancing and safety protocols turned these into vital tools in marketing one's home. The pandemic is no longer a reason for you to keep your house for sale on the sidelines and wait for better times. Preparing it now for a virtual open house is the better option to take full advantage of the high buyer demand.
So, how do you host your very own virtual tour to sell your house fast with a realtor? We at PDX Property have some useful tips for selling your home using this venue:
Pick a platform
Facebook, Zoom, Google Meet, or FaceTime? Ask your agent for recommendations on the best video calling app to use. You can probably even use more than one platform to provide online viewers with more options to choose from.
Live or static?
Once you know what platform to use, next up for selecting is your weapon of choice. You can choose between your mobile phone's camera or a stand-alone video camera. Each has its own merits and works best in its respective virtual tour formats.
Live/interactive virtual open houses. If you're doing the open house live, your mobile phone will allow real-time engagement with prospective buyers. While interaction is the biggest benefit of this format, not everyone is comfortable doing this. Some might freeze or get nervous the moment the people on the other end of the line start asking questions or making requests.
Static videos. Since these videos are pre-recorded, you have the opportunity to edit these as needed to highlight your home's best spots. Use a video camera for the best video quality and a wider range of editing capabilities. After which, you can then upload these on social media apps with video capabilities like YouTube and Facebook. While you cannot interact with your viewers in real time using static videos, it still allows them to post comments and give feedback.
Maximize use of digital apps for marketing
Online listings like Zillow and Trulia have already been in use even before the pandemic set in. Now, there are more apps to choose from to aid you in getting the word out on your home for sale. In creating stunning videos and images of your virtual home tour using your mobile phone, you can tap apps like PromptSmart Pro and Canva. (More apps like these can be found here.) Don't forget your usual social media accounts and standard emails.
Hold rehearsals
A dry run of your virtual tour will avoid awkward pauses and skipping on essential details of your home if you plan to do it live. It also gives you the chance to test your digital equipment and apps to make sure that these run smoothly.
Don't forget home staging
Don't forget to ask your agent for house staging tips. The pre-pandemic home selling practices still apply during virtual tours – more so now that you only have video to capture the entire breadth of your home. Explore camera angles and lighting to get the best shots.
Take your time
Never rush while doing a virtual tour. Give viewers an ample amount of time to see the space. Depending on the house's size, 10 to 20 minutes' worth of streaming is recommended.
360 degrees
Most phones and recording devices can create 360-degree images. This is a great selling tool so that your prospective buyer can feel a space without being personally there. If you're using the static video, you can add a 360-degree image for better viewing impact.
Be very descriptive with your house
While holding virtual open houses allow sellers to show the home without physically inviting someone in, buyers might find it more difficult to envision themselves living in the property. That's why you will need many factual adjectives to describe your home properly, especially if you have special features like intricate woodwork. Don't forget to get close-up shots of your home's highlights and best features.
Feedback
Feedback is vital in conducting a virtual open house. Thus, make sure you have a list of the names and emails of your online attendees. After the tour is concluded, send them a thank you note and ask them for feedback. This small but thoughtful step can generate a big lead for you.
Are you looking for an agent to sell your house fast in Portland, Oregon? Our team of agents at PDX Property can help you with your home selling goals even during the pandemic. Call us at 503.628.9665 or send an email to [email protected]