HOME-BUYING IN THE TIME OF COVID: THE NEW NORMAL
Posted by Brian Getman on Thursday, March 4, 2021 at 8:41 AM
By Brian Getman / March 4, 2021
Comment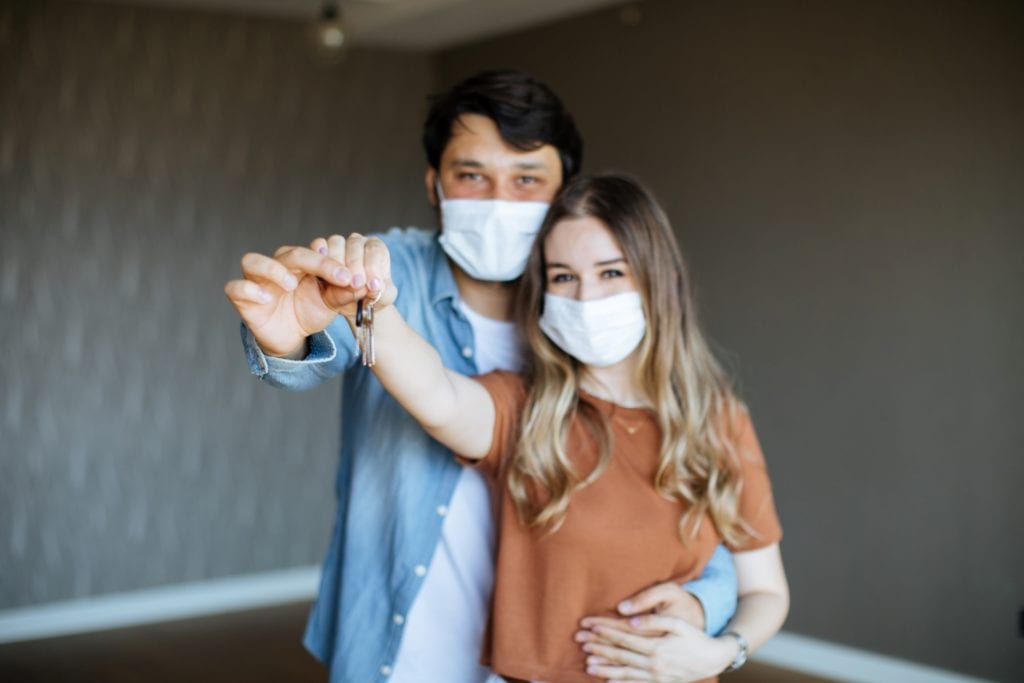 The coronavirus pandemic has altered the way we conduct our day-to-day activities, from simple trips to the grocery to making corporate decisions. It has even changed the way real estate transactions are normally done.
The process of buying a home, in particular, has gone through some adjustments, taking into consideration the current state of affairs where face-to-face transactions are discouraged.
Here's how the home-buying process has changed:
More virtual tours

Pre-pandemic, buyers can tour the property in person before submitting an offer. However, the days of walking into an open house and going through every nook and cranny of the property are long gone. Now, home sellers and real estate agents are turning to virtual open houses instead.
During a virtual open house, the seller's agent will schedule a live-stream showing on a social media site or a video conferencing platform. Through this, you can interact with the agent and the seller, as well as ask questions about the home and the neighborhood.
Aside from the virtual open houses, you can also check out the property for sale through listing photos, listing videos, recorded video walkthroughs, and 3D or 360-degree self-navigable tours.
Stricter in-person showings

While open houses and home tours are now held online, private in-person showings can be granted to serious buyers. Those who have made a legitimate offer or have been pre-approved for a mortgage can proceed with the showing.
In line with the call for social distancing, the National Association of Realtors states that only up to four people should be allowed in the showing. Moreover, the home for sale has to be prepared for contactless viewing. This means that doors, windows, cabinets, drawers, and the lights will be turned on so that the potential buyer won't have to touch them.
Following the proper safety precautions

For in-person showings, special safety protocols must be in place to ensure the safety of the buyer, seller, and agent. You – the buyer – will be required to wear a mask, remove your shoes, and wash/disinfect your hands upon entering the house.
As an added precautionary measure, sellers may also request buyers to present a COVID-19 certification stating that they don't have the virus or have not been exposed to anyone with it.
Possible bidding wars

With the housing market heating up, the limited number of homes for sale, and mortgage rates falling to record lows, the current market trend reveals an increase in bidding wars. According to USA Today, more than 53.7% of homes for sale were subjected to bidding wars in June. Thus, competition is fiercer in buying property for sale in Portland, Oregon.
With the help of your real estate agent, you can come out victorious in a bidding war by making a clean offer and meeting the seller halfway. Using cash to complete the offer is a plus, as well.
Tips to keep in mind
Study your own goals and needs
Since buying a home is a huge decision, consider the basic essentials – especially at a time like this. According to the National Association of Realtors' Economic Pulse Flash Survey in May, many buyers have changed their home preferences due to the pandemic. With people staying home a lot more, preferred features these days are home offices, yards, and enough space to accommodate their family.
Assess your financial situation
While mortgage rates may be at an all-time low, it's important to examine your financial situation first before making the decision to buy a home. Try to follow the 30/30/3 rule: Not more than 30% of your income should be spent on your monthly mortgage, at least 30% of cash should be saved up, and the price of your home should not exceed three times your annual gross income.
Find the right real estate agent
Having a good real estate agent by your side is crucial to buying a home during the pandemic. Acting as your representative, your real estate agent will make sure that you are prepared for every part of the process. Since most of the home buying will occur virtually, look for an agent who's responsive by phone, email, and text. They should also be online-savvy to lead you through the transaction in the digital world. Your real estate agent must also be knowledgeable of trends and developments in the local market and flexible in adapting to your requirements.
Work with Brian Getman and the PDX Property team today

Whether you're a first-time home buyer in Portland, Oregon, or a repeat buyer, you can rely on PDX Property to guide you throughout the entire buying process. Give us a call us today at 503.628.9965 or send an email to [email protected].