HOW MUCH DOWN PAYMENT DO YOU NEED TO BUY A HOME IN PORTLAND?
Posted by Brian Getman on Thursday, March 4, 2021 at 6:36 AM
By Brian Getman / March 4, 2021
Comment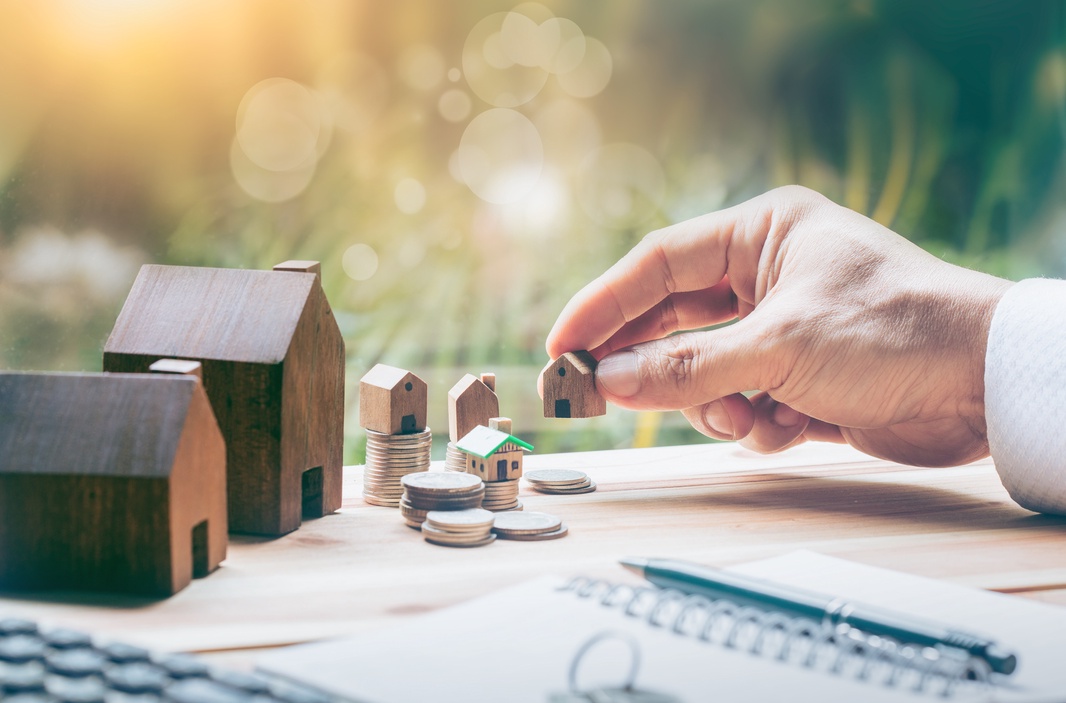 Buying a home is a major transaction, and whether you're a repeat or first time home buyer in Portland, Oregon, it's important to make sure you're financially prepared for it. In addition to monthly mortgage amortizations, you also have to consider other expenses that come with a home purchase, including any down payment you have to make.
Down payments are paid at closing, and because they're outright cash payments, they go to your equity in the home. However, they can also deter you from buying a home if you think you have not built enough savings for one.
Can you afford a down payment for a home in Portland? Here's what you need to know.
How much down payment do you have to make?

Down payments are calculated as a percentage of the home's sale price. This means the amount you pay depends on two things — the agreed home price with the seller, and the percentage of down payment you and your mortgage provider agree upon.
The first part of the equation — the sale price of the home — is more straightforward. The average real estate price in Portland as of April, 2020 was $445,900, up 4.3% from the same period in 2019. If you buy a home at this range with a 20% down payment, you have to pay around $89,180 out of your own pocket.
How much down payment you actually need to make, however, can be highly variable. Traditionally, buyers are encouraged to pay 20%. Anything less than this and your lender will most likely require that you get a private mortgage insurance (or PMI) for their own protection.
In most cases, you'll need to pay PMI until you've acquired at least 20% equity in the home. The insurance premium amount varies, but it's usually 0.55% to 2.25% of the loan amount. You may pay the full amount once each year, or include the premium amortizations in your monthly mortgage payments. Or you may opt for a hybrid of both payment methods.
Finding the Right Down Payment Option for You

Making a down payment of at least 20% has several benefits:
You get more outright equity in the property
You're more likely to qualify for a lower interest rate
With a large chunk taken off your mortgage, you may have the option of lower monthly mortgage payments or a shorter loan period
You will likely avoid having to get a PMI
However, not having enough cash for a 20% down payment does not mean you have to defer buying a home. There are many options that allow you to buy a property with a low down payment or none at all. In fact, according to a study by the National Association of Realtors, the median down payment made by all buyers in 2019 was 12% — 6% for first time home buyers and 16% for repeat buyers.
If you're looking to buy a home with less than 20% down payment, look at the opportunities available to you through conventional loans or programs offered by the federal government.
Conventional Loans

Conventional loan providers offer mortgages with as low as 3% down payment. However, this type of loan typically comes with a higher interest rate and requires a PMI. To qualify for a conventional loan with a down payment below 20%, you will need a credit score of 680 or higher.
You may still qualify with a lower credit score, but will likely be charged a higher interest rate. Additionally, the lower the down payment you make, the higher the PMI rate you have to pay. To avoid this, a better option might be a federally backed loan.
Federal Housing Assistance Loans

The US government has developed housing assistance programs aimed at helping the first time or repeat home buyers who cannot afford to pay a down payment of 20%, and/or have low credit scores.
Compared to conventional loans, these federally-backed loans come with lower interest rates even for borrowers whose FICO scores are far from ideal. The drawback is, you may need to pay mortgage insurance or meet somewhat restrictive eligibility requirements to qualify for these loans.
FHA Loans

FHA loans are backed by the Federal Housing Administration, which makes it possible to secure a loan with as low as a 3.5% down payment. Eligibility requirements can be found here.
To qualify for a 3.5% down payment, your FICO score should be at least 580. If your credit score is lower than 580, you may still qualify for a low down payment rate of 10%.
FHA loans do not require a PMI, but it does come with a mortgage insurance premium (MIP), which involves an upfront payment of 1.75% of the loan amount, and annual dues of 0.45% to 1.05% of the loan amount.
VA Loans

VA loans are guaranteed by the Department of Veterans Affairs and are available to members of the Armed Forces, particularly veterans or their survivors. To be eligible, you must have a FICO score of at least 620 and meet other requirements, found here.
VA loans may come with zero down payment and do not require a PMI, which makes them highly advantageous over other loan types. It does come with a one-time VA funding fee, ranging from 1.25% for loans with a down payment of 10% or higher to 2.15% for loans with no down payment. For borrowers with a previous loan, the fee can be as much as 3.3% of the loan amount.
Fannie Mae and Freddie Mac Loans

Fannie Mae and Freddie Mac are the popular names given to federal home mortgage companies who buy and sell mortgages in the secondary market. These two institutions also have their own home mortgage programs, respectively named HomeReady and HomePossible, with a required down payment of only 3% at the minimum.
Both options cater to lower and middle income homebuyers who meet each program's eligibility requirements. Requirements for Fannie Mae loans can be found here, and requirements for Freddie Mac loans can be found here.
Both loan types require a PMI for mortgages with a down payment of below 20%.
USDA Loans

The United States Department of Agriculture provides loans with no down payment to eligible households who intend to purchase a property in a qualified rural or suburban area. Check out the USDA page to see eligibility rules and to find qualified sites.
Similar to an FHA loan, a USDA loan does not come with a PMI but does require mortgage insurance paid with an upfront guarantee fee of 1%, and an annual fee of 0.35%.
Buy a House in Portland, Oregon with Brian Getman and the PDX Property Team
Whether you're a first time or a repeat home buyer, our team at PDX Property can provide you with the guidance you need at every step of the home buying process, from finding the right home and preparing your finances to closing the best deal.
Call us today at 503.628.9965 or send an email to [email protected]