HOW TO GET YOUR HOUSE READY TO SELL
Posted by Brian Getman on Thursday, March 4, 2021 at 6:28 AM
By Brian Getman / March 4, 2021
Comment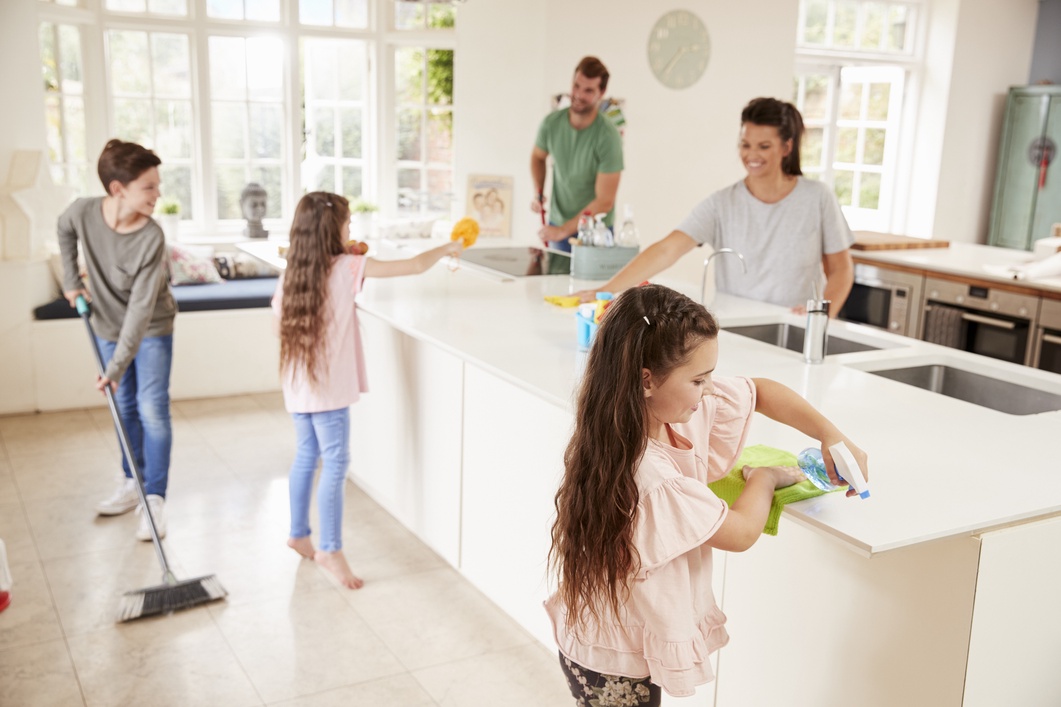 Now is a good time to sell your home in Portland, OR. Amid the COVID-19 crisis, the real estate market in the city is doing much better than expected and recording robust home buying activity. As this report indicates, average sale prices in April, 2020 have gone up by 3.9% from April, 2019. Homes are sold at an average of 44 days, compared to 61 days in the previous year. In addition, the number of listings have gone down by 10.1%, making it a seller's market.
Despite a favorable scenario for sellers, it's important to avoid getting too complacent. Quality buyers will make sure they get their money's worth, and will make an offer based on how desirable they find your property. If you want to get the highest price for your home, you should make it as appealing as possible to the right buyers.
Here are tips for selling your home in Portland.
When buyers view your home, whether in person or through a virtual showing, they'll picture themselves living in it and see if it's a good fit to their lifestyle. You have to make it easier for them by depersonalizing the space. Remove your personal effects and anything that will distract buyers from imagining the home as theirs. Replace your photos, memorabilia, and souvenirs with neutral decor and artworks. Change anything that's too customized and may not appeal to the taste of many buyers, including furniture, wallpaper, carpets, and so on.
It's easy to accumulate all kinds of items over the years, including those you hardly use or have not even started using. Take the time to go over your belongings and set aside what you don't need and can dispose of. Find the best way to get rid of these items — perhaps you can give them away, sell them, or donate them to charity.
Tuck away small gadgets and appliances that clutter your kitchen counters, shelves, or cabinets. Cluttered spaces can be highly distracting and make your home look messy. Neat, organized spaces can also give your home a roomier, more comfortable feel.
Make sure your home is spotless
Make no doubt, buyers will closely examine every nook and corner of your property. You have to ensure it lives up to the scrutiny. It's not enough to dust off surfaces — they have to be gleaming and spotless. This includes your windows, doors, ceilings, walkways, and driveways.
Pay closer attention to your bathrooms and kitchen as these are the most inspected rooms in a house. Regrout if needed, replace or repair broken tiles, and update old and rusting faucets and other fixtures.
Watch out for musty smells. If you have a pet, make sure your home is free of animal hairs and pet odors. Don't use strong room fragrances to mask unwanted smells as this can raise suspicion and may even cause allergies.
Organize your closets, shelves, and cabinets
Storage is an important selling point for any home. Don't overstuff your closets, shelves, and cabinets as this can make buyers think the house's storage space is inadequate. Add dividers, boxes, and containers to organize your belongings and avoid clutter. Make sure doors and handles are working perfectly, and everything is in top condition.
In a seller's market, you can probably get away with a few repair issues, but major ones can be a sticking point during negotiations. Keep in mind that most buyers prefer a move in ready home with little repairs needed. Have your home systems checked, including your HVAC, roofing, plumbing, and ventilation. Do major repairs and replacements, if you can. If not, make an upfront disclosure to avoid problems and closing delays down the road. If the buyer finds these problems in a home inspection, they may renegotiate the price or get out of the sale altogether.
Remove or replace items that are not part of the sale
If you intend to keep a favorite sofa or bring a chandelier with you to your new home, it's best to remove or replace them before listing the property. This is especially important if the item greatly adds to the home's charm and appeal. A buyer might feel disappointed about not getting the item with the house, and this can cost you the sale.
Give your home an airy, spacious feel
Open floor plans are all the rage in the market today because they're highly versatile and make a home feel spacious and airy. See if you can knock down a wall or two to achieve this look. If not, make sure there's easy movement from one room to the next. Rearrange furniture if needed, and get rid of bulky pieces that can make a room feel cramped. Don't make the mistake of leaving a room bare — instead of making it look bigger, it will actually have the opposite effect. The key is to use furniture with the right proportion to the room.
Make sure all rooms are well lighted
Raise the blinds during home viewings and let in as much sunlight as possible. If any part of the house is not getting enough natural light, add a lighting fixture and, perhaps, mirrors and glass accents in strategic places. Turn on enough lights when a buyer comes for a viewing. Lighting can also define the mood in any room. Choose bulbs and fixtures that give off a soft, soothing glow, rather than a harsh glare.
Curb appeal can make or break a sale. Many buyers will not bother to look inside a house that looks unappealing from the outside. This doesn't mean that you have to invest in fancy landscaping. All you need are a few inexpensive improvements. Start by making sure your yard or lawn looks neat, healthy, and well-groomed. Prune hedges and remove unruly tree branches. Consider adding potted flowering plants for a quick makeover, and giving your walls a fresh coat of paint or a thorough washing. A new, carefully chosen door can also give your home an instant face lift.
Sell Your Home in Portland, OR with Brian Getman and the Local experts at PDX Property
With over 15 years of experience, I know what it takes to make buyers love your home and pay the right price for it. Learn more home staging tips and find out how our team at PDX Property can help you sell your home successfully. Call us today at 503.628.9965 or send an email to [email protected]