HOW TO STAY SAFE WHILE SELLING YOUR HOME
Posted by Brian Getman on Thursday, March 4, 2021 at 8:19 AM
By Brian Getman / March 4, 2021
Comment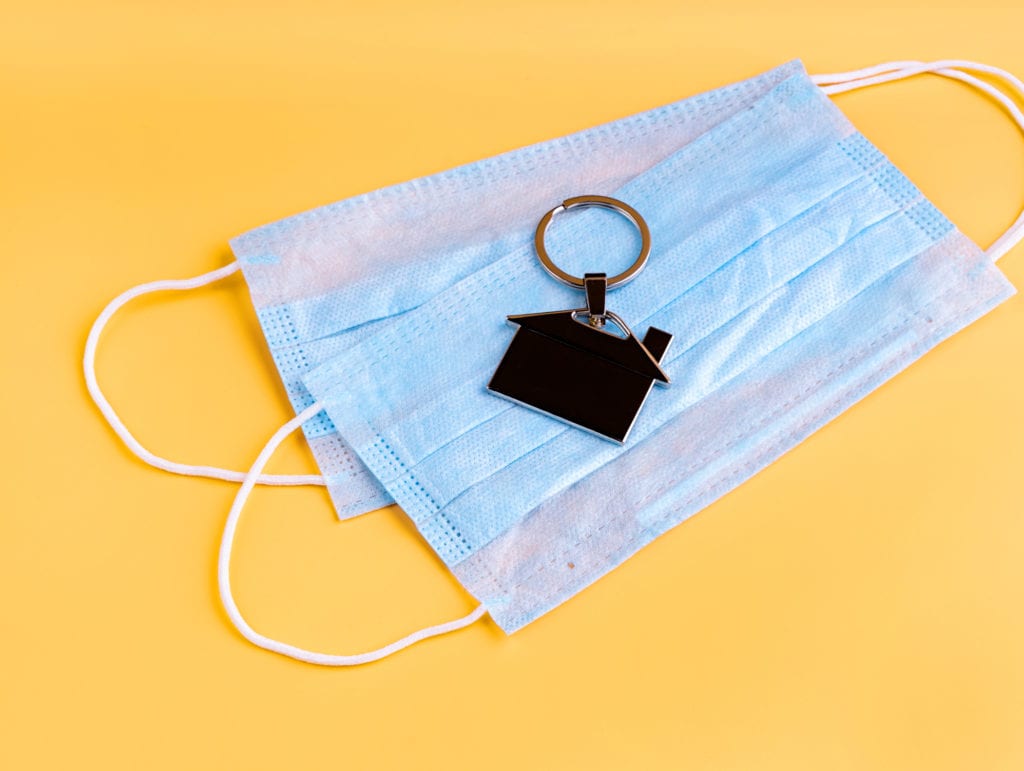 Selling a home during the coronavirus pandemic can be challenging, but it's not impossible to overcome. There are a variety of ways to put your home on the market, get potential buyers' attention toward it, and still manage to forge a great deal at closing without putting yourself at risk.
The following will show you how to get your home sold safely:
Talk to your real estate agent beforehand

Before you start preparing your house for sale, have a talk with your agent first. Are you comfortable with having in-person home showings? Or would you rather show your house virtually?
Gov. Kate Brown of Oregon, in her recent COVID-19 update, did not specifically target open houses but recommends face coverings for "indoor spaces open to the public." The Oregon Association of Realtors also instructed that "regardless of size, all gatherings must maintain 6 feet of distance between people who are not from the same household." Thus, while open houses are already allowed, these safety checks should be in place – especially when catering to serious buyers and those who are committed to writing an offer.
Invest in virtual tours

Virtual tours are a great way to showcase your home to prospective buyers without the need to step foot inside the house. With a virtual tour, buyers can see the layout of the home, how it flows, and where the rooms are located. Aside from virtual tours, videos and photographs can also do the trick. Just make sure that these are of high quality and resolution.
Plan a virtual open house or walkthrough

Another way to market your home online is by hosting virtual open houses and walkthroughs. With the help of your agent, you can reach potential buyers and interact with the audience at the same time.
Virtual open houses are typically live-streamed on social media sites or online conferencing platforms. During a virtual open house, your agent will take the viewers throughout the property, starting outside by the front door. They will proceed through each room, highlight the features of the home, and talk about the neighborhood and local amenities. You can even have a recorded version for potential buyers to watch later on.
Have a plan

If you do decide to have in-person showings, make a plan on how to go about it. Will you be preparing an area where visitors can leave their shoes before entering? Will you be providing masks and gloves or will you be requiring them to do so? Do you want visitors to present their COVID-19 certification prior to entry? You can draft this with your agent to make sure there are no loose ends in your plan.
It also helps to limit the number of people who can enter your home. State guidelines say that indoor gatherings should have a maximum of 10 people but in this case, the fewer the visitors, the better.
Prepare the home

Leave all doors, cabinets, closets, and lights open during in-person showings. This way, buyers can just walk through your home without having to touch anything. Consider opening the windows, too. Draft a schedule of in-person showings with your agent so that you know exactly when to get the home ready.
Set up sanitizing stations

Having several sanitizing stations throughout your home encourages visitors to disinfect their hands at regular intervals. Place a station by the entryway, the kitchen, the living room, and the primary bedroom. Hand sanitizers with at least 60% of isopropyl alcohol are ideal.
You can also set up a table outside by the door entrance with all the sanitizing essentials.
Disinfect the home before and after a showing

The best way to prevent harmful pathogens from invading your home is to prevent exposure. That's why it's important to clean and disinfect right after every showing. Do this after home inspectors, appraisers, and contractors visit your home as well.
When disinfecting your home, target frequently-touched surfaces such as doorknobs, handles, tables, countertops, and electronics. You can use EPA-approved disinfectants or the official CDC-recommended DIY mixtures.
Wear gloves while disinfecting your home. Moreover, never forget to wash your hands frequently.
Sign documents online

Minimize the risk of infection by signing your real estate documents and contracts digitally. This will come in handy once you start receiving offers. Tools like DocuSign and other electronic signature apps allow you to review and place your signature on documents using your phone, tablet, or laptop.
Achieve home selling success with Brian Getman and the PDX Property team

For more tips for selling your home, feel free to reach out to our team at PDX Property. My team and I are highly experienced in selling residential homes in Portland, Oregon. Get in touch with us today at 503.628.9965 or send an email to [email protected]