KEY QUESTIONS TO ASK DURING A VIRTUAL HOME TOUR
Posted by Brian Getman on Thursday, March 4, 2021 at 5:48 AM
By Brian Getman / March 4, 2021
Comment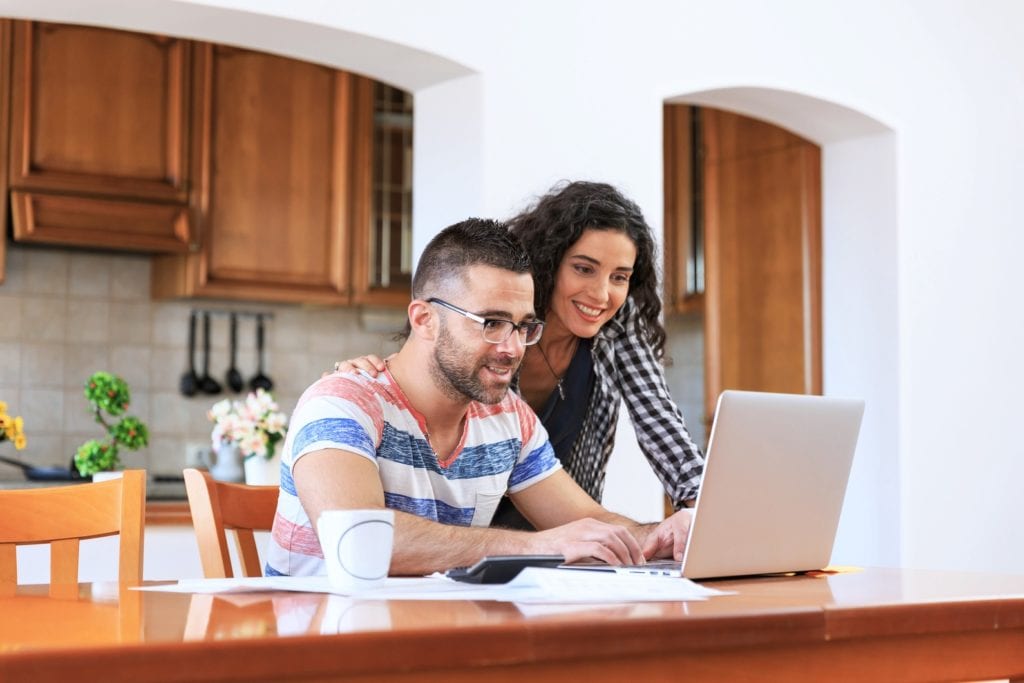 The COVID-19 pandemic has altered many important steps in the home buying and selling process, including open houses and home tours. The "new normal" however, has caused a surge in the popularity of virtual home tours, allowing people to get a detailed look at a home from the comfort and safety of their current residence (or any place with internet access, for that matter).
But while virtual home tours have already been around for years, there isn't exactly a "standard operating procedure" in place, which could leave some home buyers completely in the dark. In more conventional times, the home tour is a significant part of the entire home buying process – it allows buyers to see the homes for themselves and get a feel for what it could be like when they're living there. It also provides an opportunity to see if there are any underlying issues that could turn out to be deal breakers.
So what's the best way to navigate a virtual home tour? Apart from things like taking notes, viewing interiors from all angles, and thinking about whether the home will fit your requirements, you need to be able to ask all the right questions. Because virtual home tours are not the same as conventional in-person tours, the questions you ask will fill in the gaps, giving you the information you need, and help you make the right decisions during your house-hunting journey.
So without further ado, here's a list of important questions to ask your real estate agent during a virtual home tour:
Can you provide a copy of the floor plan which I can use as a reference?
Having the home's floor plan on-hand as you go through the virtual tour in real time will help give you a better sense of the home's layout, its size, and the "flow" and arrangement of its rooms.
Do you notice any unusual odors in the home?

While you'll be able to see every nook and cranny of the home through the virtual tour and available listing photos, what you won't know about until you actually visit in person is how it smells.
Your agent will act as your "nose" during the tour, so you need to ask them if there are any unpleasant odors, such as cigarette smoke, pet odors, garbage, mold, and so on. Some offensive odors like sewage or the smell of rotten eggs are common signs of underlying problems, so you'll need to know about this early on so you can decide whether or not the home is worth a visit in the future.
How are the noise levels?

Another thing that you might not be able to pick up on during a virtual tour is the noise levels in the property. Ask your agent if they can hear any ambient noise outside and inside the home, especially if it's located on a busy street or close to public areas.
Keep in mind that while you might not get an accurate read on the home's noise levels right now with the limited movement due to the coronavirus, even sounds like barking dogs or noisy neighbors may be a deciding factor especially for those looking forward to living in a quiet neighborhood.
How old are the appliances and the systems in the home?
While you'll be able to get a good look at the home's appliances and HVAC system, remember to ask your agent about their age, condition, and usage levels. Find out whether they are in fact included in the sale, when they were purchased, and if they're still under warranty.
These questions will give you detailed information on the overall condition of the home's appliances and systems, so you'll have an idea regarding their life expectancy if you do decide to push through with the purchase. It can be very expensive to replace old appliances, so make sure the home you're considering has quality appliances that are under warranty.
Do any features appear outdated?

Virtual home tours offer a great insight on the home. However, you'll need to trust your real estate agent to provide feedback on every single detail. While you'll be able to get a real time look at the home and view listing photos and videos, it's hard to tell whether some features are brand new or just freshened up with a new coat of paint.
That said, don't think twice about asking your agent about any feature that may appear damaged or worn during the tour.
Searching for the best homes for sale in Portland, Oregon? Call us today at 503.628.9665 or send an email to [email protected]