PORTLAND OR ATTRACTIONS WORTH VISITING SOON
Posted by Brian Getman on Thursday, March 4, 2021 at 6:10 AM
By Brian Getman / March 4, 2021
Comment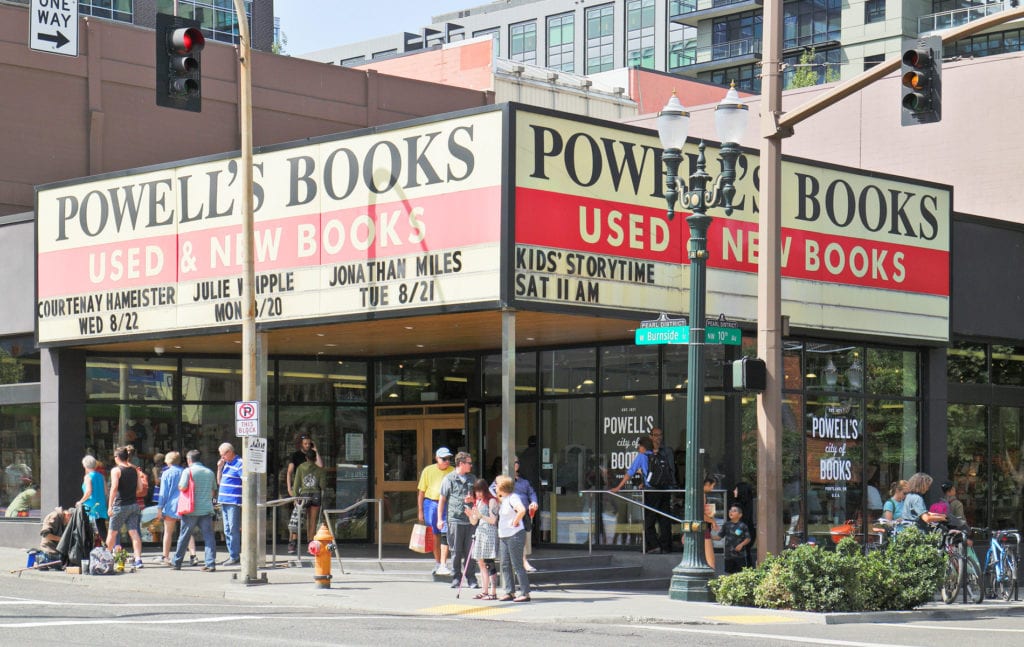 In the latest COVID-19 update in Oregon, Gov. Kate Brown and Multnomah County Chair Deborah Kafoury announced November 13 that there will be a four-week statewide freeze to curb the surge of coronavirus cases. Recreational outings are not recommended during this time so most businesses catering to non-essential visits will be closed indefinitely.
While many business operations may be stopping in lieu of this health threat, there is still the promise that they will open soon once the number of coronavirus cases is controlled.
So, if you are among those living in Portland, Oregon who are hunkering down at home to keep safe and healthy, you can begin planning for your next Portland adventure. Here are some great ideas for local attractions to visit soon:
Architectural Heritage Center (AHC)
701 SE Grand Avenue
The AHC, a non-profit museum focused on historic preservation, is housed in a brick building with its own historical and architectural narrative. Their galleries are open to the public but you may want to join their walking tours and visit the various Portland neighborhoods on foot for a more tangible experience.
The Grotto
8840 NE Skidmore Street
If you want to relax and reflect in the midst of picturesque gardens and majestic shrines, drop by The Grotto. Ran by the Order of Friar Servants of Mary, this 62-acre area invites everyone regardless of religious affiliation to visit and find inner peace – or at least, marvel at the magnificent landscaping.
Oregon Rail Heritage Center (ORHC)
2250 SE Water Avenue
Those wanting to connect with the country's glorious past during the Industrial Revolution will want to see the last vestiges of the old east-side Brooklyn Yard – now housed in this wonderful Portland attraction. They have three well-maintained steam-powered locomotives, as well as other railroad memorabilia exhibited here. Their yearly Christmas offering, Santa's Enginehouse, was originally slated to start November 26 but with the statewide freeze, all schedules were moved to later dates.
Oregon Zoo
4001 SW Canyon Road
There is something worth looking forward to every Thanksgiving up to the Christmas season in the Oregon Zoo – their ZooLights installation. However, ticket sales have been temporarily suspended in lieu of the statewide freeze. The management is hopeful, though, that they will be allowed to resume the ZooLights experience soon, especially since they have come up with the drive-through innovation that will keep visitors safe in their vehicles while enjoying the light displays.
Portland Farmer's Market
Various locations
Find fresh and world-class produce from local farms in the area in Portland Farmers Market. Made up of five markets scattered across the city (PSU Farmer's Market, Lents International Market, King Farmer's Market, Shemanski Park Market, and Kenton Farmer's Market), this non-profit organization sees itself as a "catalyst for the nation's most prosperous, healthy, and sustainable food system." You can visit any of their markets even at this time but make sure to follow state-enforced safety protocols.
Powell's City of Books
1005 Burnside Street
This is the ultimate Portland destination for bibliophiles. Occupying an entire city block, this independently-owned store of new and used books is an institution in Portland, having been around since 1971. Several rooms here have been reopened except for the in-store café. The buying counter for used books is also temporarily closed but in case you have a book to sell here, you can still do it on their online selling page.
Portland Japanese Garden
611 SW Kingston Avenue
Found in Washington Park, the Portland Japanese Garden is said to be among the most captivating among all Japanese-themed gardens outside Japan. This 12-acre area is divided into eight distinct garden styles. The Garden even has an authentic tea house within the premises, as well as natural streams and pristine paths that provide the serenity and tranquility you desire. While awaiting its reopening, you can enjoy the beauty of The Garden from the safety and comfort of your home by checking out their virtual garden tour.
Oregon Jewish Museum and Center for Holocaust Education (OJMCHE)
724 NW Davis Street
The Jewish community of Oregon banded together more than 30 years ago to celebrate their origins and to commemorate a dark period in their history through this museum. Now, it stands not only as a museum but also as a resource center dedicated to information on the Holocaust. Their current exhibition, Shelter in Place, can now be viewed online here.
Eager to learn more about Portland, Oregon? Our team at PDX Property is always willing to provide you with the necessary information, from the cost of living here to the best properties to choose from. Give us a call today at 503.628.9665, or send an email to [email protected]