TAKE A VIRTUAL TOUR OF THESE PORTLAND, OR ATTRACTIONS
Posted by Brian Getman on Thursday, March 4, 2021 at 8:07 AM
By Brian Getman / March 4, 2021
Comment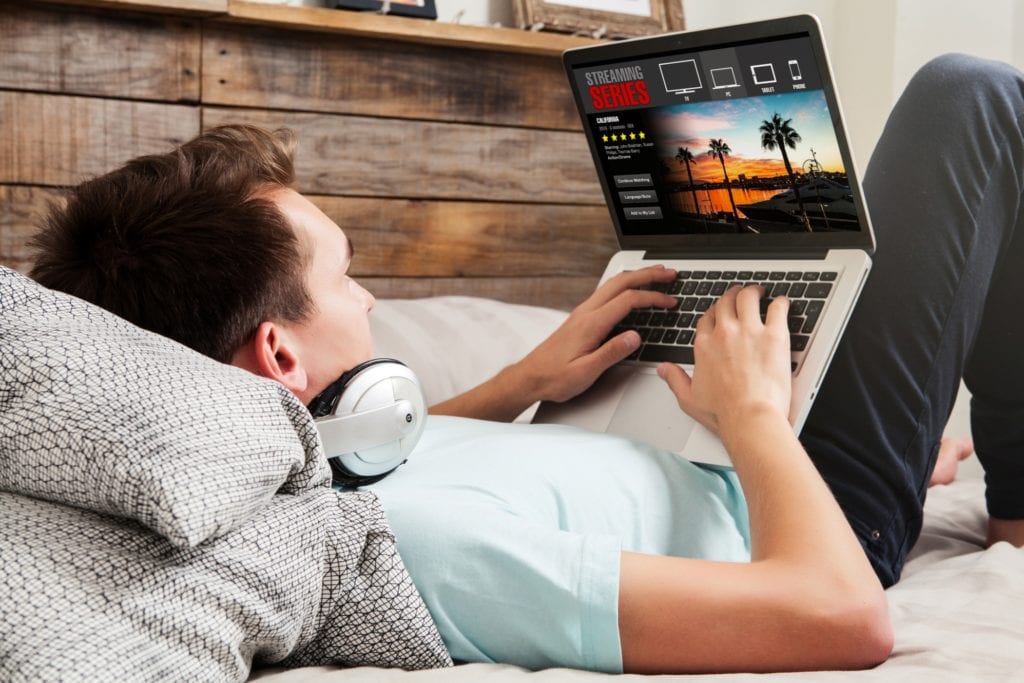 Portland is home to a wide variety of great attractions, from incredible museums to stunning parks. Searching for ways to explore Portland and its neighboring areas from the safety and comfort of your home? Check out these online experiences:
Washington Park
4033 SW Canyon Road
Known as Portland's crown jewel, Washington Park is a 410-acre outdoor area that houses some of Oregon's top cultural institutions. Those who want to take a peek into this iconic park can do so through a video virtual tour. Here, viewers can see the Oregon Zoo, Hoyt Arboretum, World Forestry Center, International Rose Test Garden, Portland Children's Museum, and Portland Japanese Garden.
Pittock Mansion
3229 Pittock Drive
Built in 1914, Pittock Mansion was once the home of Portland's most influential and wealthiest citizens. The City of Portland acquired this estate in 1964 and turned it into the iconic public museum that it is today. The mansion boasts of elaborate ceilings, Edwardian-style rooms, and a majestic staircase. Pittock Mansion is also listed on the National Register of Historic Places.
Pittock Mansion's virtual tour has 360-degree views of each room and a Discovery Program for students.
Oaks Amusement Park
7805 SE Oaks Park Way
Experience the excitement of one of the top Portland, OR tourist attractions, Oaks Amusement Park, by taking a virtual ride on its top roller coasters. Get a front-row view of Adrenaline Peak, a thrilling ride that features a 72-foot tall vertical lift hill and a 97-degree vertical drop. Aside from the roller coasters, you can also experience the park's other rides like the Chipper's Chopper, Cosmic Crash, and Disk'O.
Watch the virtual tours here.
Oregon Historical Society
1200 SW Park Avenue
Discover Oregon's long and rich history through The Oregon Historical Society. Over the years, the organization has collected and preserved a variety of artifacts, photographs, books, manuscripts, films, and more. The Oregon Historical Society currently has a mix of online exhibits with a whole range of topics, including Oregon's civil rights years, 19th century Portland, and the growing and processing of flax.
You'll also find a variety of photo exhibitions, from scenic Portland views to photographs of the Portland General Electric Company.
Lan Su Chinese Garden
239 NW Everett Street
A collaboration between the cities of Portland and Suzhou, the Lan Su Chinese Garden is a beautiful botanical garden that transports you to another world. This authentic Ming Dynasty-style garden is an urban oasis in the city's historic Chinatown district. The combination of art, design, nature, and architecture allows visitors to take a peek into the fascinating culture and history of China.
You can check out the Fish Pavilion, Scholar's Courtyard, Terrace, and other areas here.
Portland Art Museum
1219 SW Park Avenue
The seventh oldest museum in the United States, the Portland Art Museum is known for its permanent collection and special exhibitions. This world-renowned museum is home to over 50,000 objects from Native American artworks to photographs and various American landscapes.
Visitors are welcome to view the Portland Art Museum's huge online art collection or to check out their virtual exhibit tours. Some of the must-see virtual exhibits are Objects of Contact: Encounters between Japan and the West, Though There Be Fury on the Waves: Victor Jorgensen at Sea 1943-1945, and Volcano! Mount St. Helens in Art.
Rice Northwest Museum of Rocks and Minerals
26385 NW Groveland Drive, Hillsboro
Found in neighboring Hillsboro, the Rice Northwest Museum of Rocks and Minerals is listed in the National Register of Historic Places. Aside from having the finest collection of rocks and minerals in the Pacific Northwest, this non-profit museum also houses a variety of fossils, gemstones, meteorites, and lapidary art.
Ready to explore the museum from the comfort of your home? Take a virtual tour of the museum here. You'll find high-quality 360-degree photos and a 3D tour.
Timberline Lodge and Ski Area
27500 E Timberline Road, Government Camp
Built in 1937, Timberline Lodge is an iconic mountain getaway that has contributed to Oregon's thriving skiing industry. The lodge, which is a National Historic Landmark, was also used as the exterior of the Overlook Hotel in the 80s horror flick, The Shining. Standing at an elevation of 6,000 feet, its location at the south slope of Mount Hood provides breathtaking views of the pristine alpine landscape.
You can check out Timberline Lodge through a 360-degree virtual tour that will take you to the lodge's most notable areas like the Antique Room, Barlow Room, and Blue Ox Bar.
Learn more about living in Portland, Oregon from Brian Getman and the PDX Property team
If you're thinking about moving to Portland, Oregon, our team at PDX Property would be more than happy to help you find your dream home. Call us today at 503.628.9965 or send an email to [email protected]