WHAT TO CONSIDER IF YOU WANT TO BUY A HOUSE TODAY
Posted by Brian Getman on Thursday, March 4, 2021 at 6:54 AM
By Brian Getman / March 4, 2021
Comment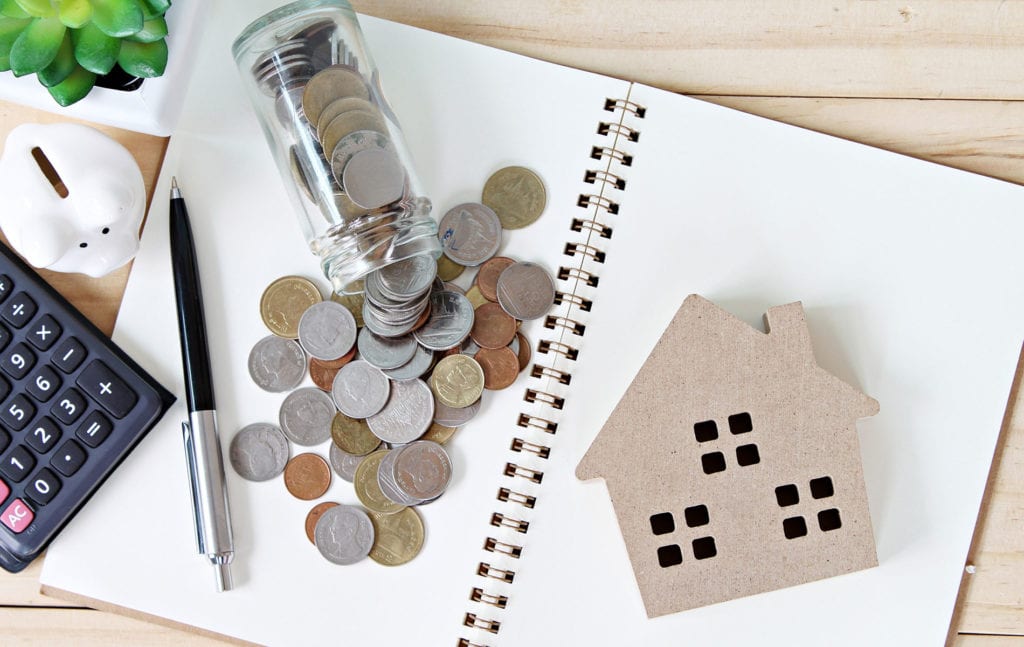 The steps to buying a house in Oregon can be quite challenging – but the onset of the COVID-19 pandemic only upped the ante on obstacles to tackle. Luckily, the housing industry managed to bounce back barely a month after the health crisis hit, with a little tweaking in some crucial areas of the process.
Know that if you're a first-time homebuyer and you want to buy your house in Portland, Oregon in this new normal, you'll have to do a bit of homework. As mentioned earlier, the real estate landscape has shifted so finding out all you need to know about what to expect in this endeavor is necessary.
Here are some items that can serve as your key indicators when you navigate through the home-buying process in this time of COVID:
Your financial standing
A good number of companies have been closing shop and laying off employees in the struggle to survive in this pandemic. Those fortunate enough to still be financially capable despite the rising cases of unemployment need not worry much about financing if they plan to buy a home.
Are you among these lucky ones with their heads still above water? Ask yourself the following questions to find out:
How stable is the company I'm currently working in?
Will COVID-19 make a dent in my capacity to earn? Will it be able to withstand the long months (or years) of waiting for the end of the pandemic?
Do I have enough savings to close the deal on a house in case I lose my source of income?
If it's a resounding "yes" to all, then COVID-19 will only be a minor obstacle to your journey toward getting your very own Oregon home.
The market climate
Freddie Mac, in its February 2020 report on the housing shortage, noted that Oregon has the biggest housing supply deficit in the country at almost 9%. The pandemic has not even been factored in at that time – only the huge demand in relation to the actual inventory.
When the full force of the pandemic came in spring, real estate transactions were momentarily relegated to the sidelines in lieu of the state-enforced lockdowns. But with states being opened anew and mortgage rates plunging to rock bottom, the housing sector is experiencing its second wind.
Homebuyers who got stalled last spring are now heavily competing with those who only decided to buy last summer. But the inventory remains low, essentially driving up home values as a result.
Should you want to dip your toes into the Oregon real estate market now, be prepared to enter bidding wars and to make offers that are higher than the asking price to remain in the competition.
Getting pre-approved for a mortgage
If you want to be given serious consideration about buying a house in Oregon, get yourself pre-approved. Know that this aspect of the process is among the more crucial things to do, especially now that both lending institutions and sellers are more careful in treading the highly volatile territory of the real estate market. Even as a mortgage pre-approval doesn't guarantee a sure mortgage, it shows that you're invested in this endeavor and not just simply window-shopping.
Your lifestyle needs
While your finances are one of the most important things to consider, there are other deciding factors when buying a house. Your decision to move may be spurred by factors like a career change, a growing family, or the need to downsize your home. Pandemic or not, the need for basic shelter will always prevail – and your changing lifestyle needs should still take precedence when deciding to buy a new home. But on top of that, always remember to adhere to state protocols for COVID-19.
Your buying power
Finding a home at the price you desire could be a challenge in this present market – you will need to act swiftly and decisively if you want to get the edge over other buyers for that home. That edge could be as simple as making sure you have an offer ready, complete with documents like a pre-approval and other evidence of your purchasing power.
Other adjustments in the new normal
The coronavirus threat has changed the face of the home buying process in many ways, such as:
The popularity of virtual tours
The need for a COVID-19 liability release for in-person viewings
Buying a house without stepping inside it
Observing safety protocols (face masks, gloves) during visits to the property
The restricted number of people allowed during in-person viewings
Few open houses taking place
Delays in home appraisals and inspections
More states allowing e-notary processing and electronic deed filings
Closing the deal requires only essential people to be physically present.
If you're eyeing property for sale in Portland, Oregon today, get in touch with PDX Property. We'll be with you in every step of the real estate journey, especially during these uncertain times. Give us a call at 503.628.9665, or reach us through email at [email protected]